---
Caviar
Valentine's Day
Graphic design
Art direction

---
2022
Valentine's Day is Caviar's top performing day for delivery. We partnered with five NYC restaurants to deliver a set of wonderfully orchestrated imagery under the title The Perfect Match.

No matter what your Valentine's Day looks like this year, a dinner from Caviar will strike the balance of restaurant-worthy bites and at-home comfort. Like most things that go well together—steak and red wine, cheese and charcuterie, and you with your loved one(s)—a Caviar food delivery is the perfect match for any V-Day celebration.

Creative direction, Gary Williams.
Photography, Kate Mathis.
(1) Select campaign photography.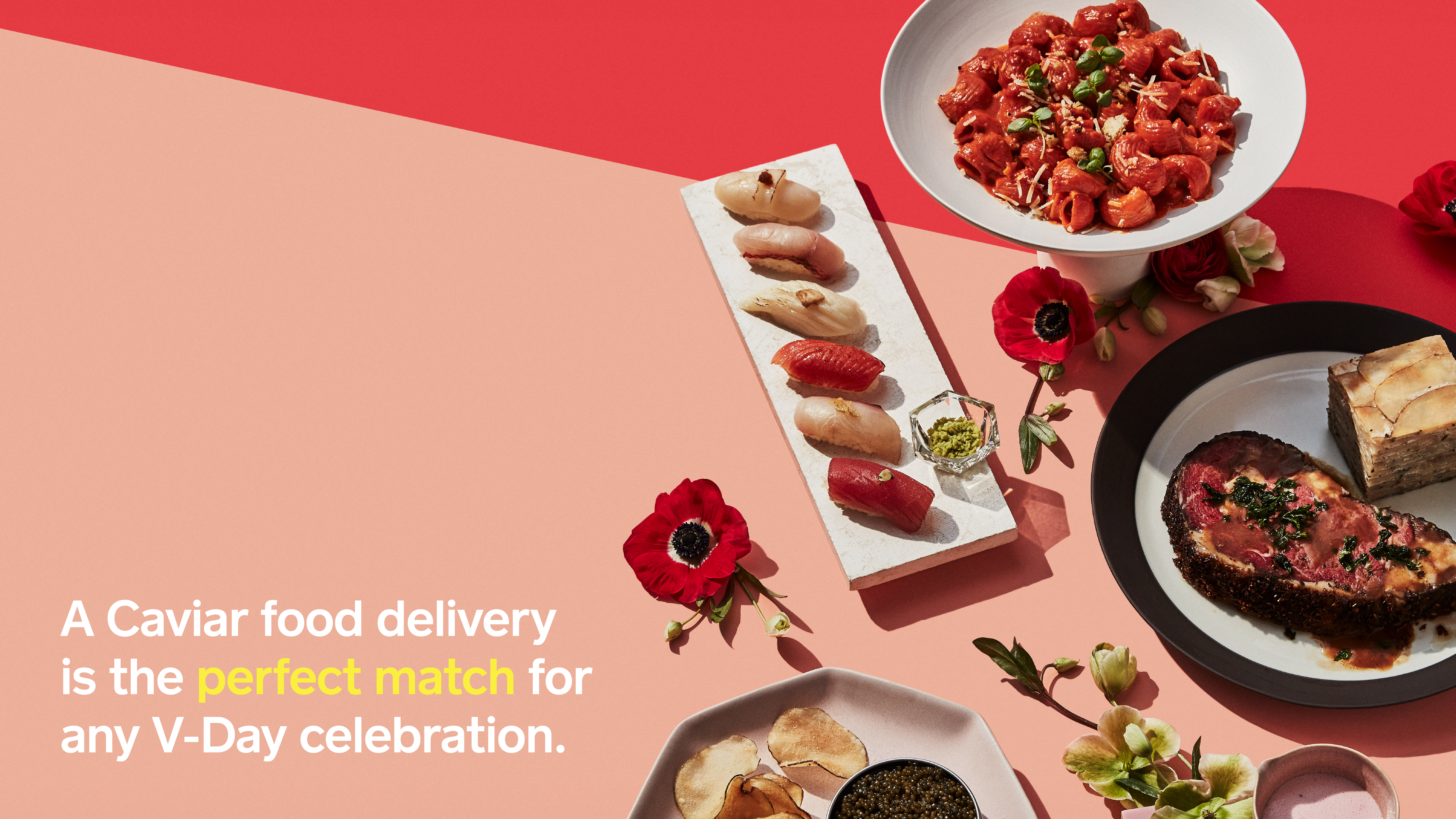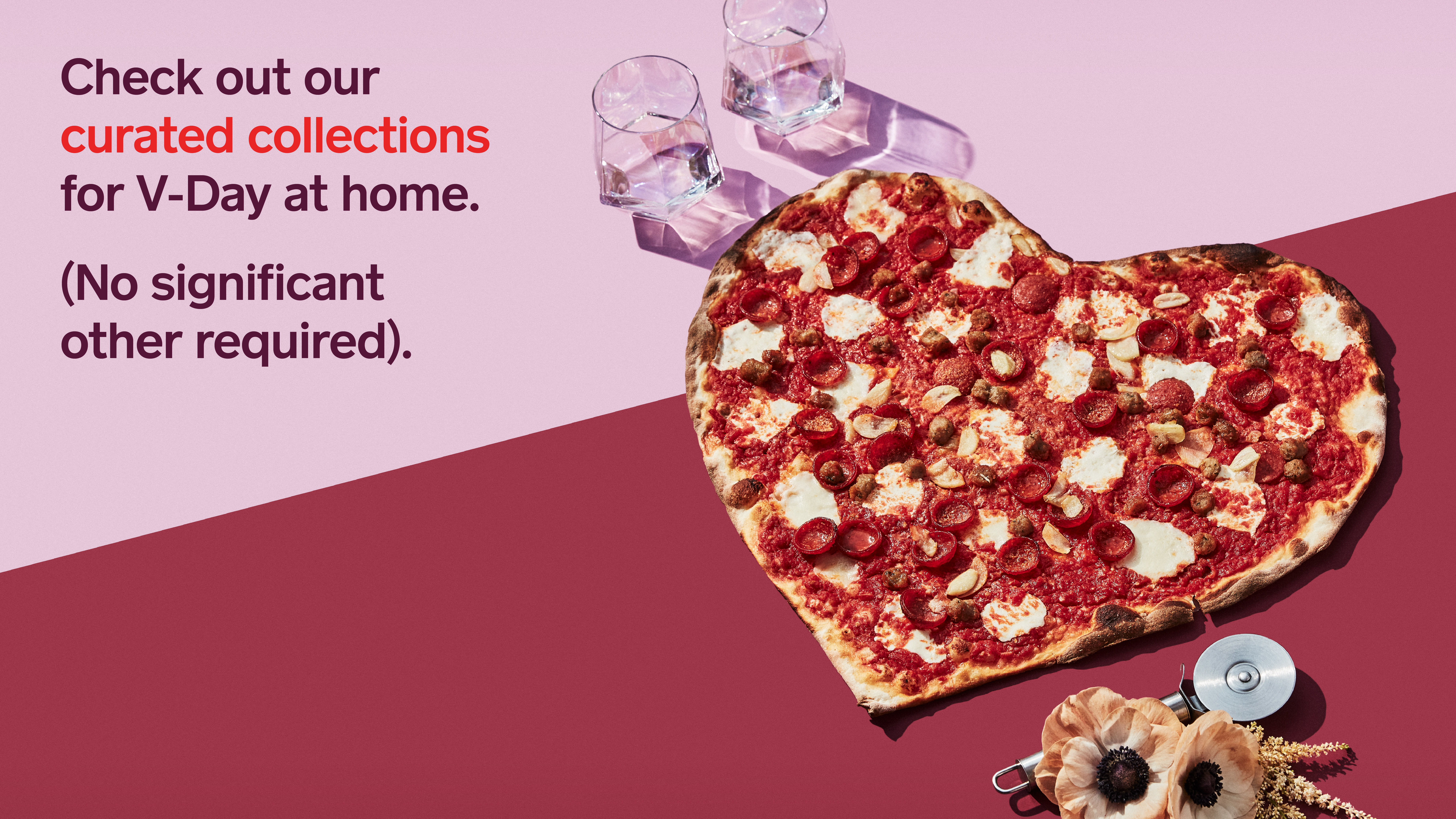 ---
Caviar
Direct mail
Graphic design


---
2022
By leveraging the best restaurants on Caviar in Miami, SF and Philly, these direct mail pieces aim to drive orders in each market.
(1) Direct mail for various markets.